Boris Johnson was gifted holiday by businessman
Sam Hall | February 13, 2020, 21:54
Boris Johnson was gifted holiday by businessman
According to the MPs' register of interests, the accommodation was paid for by Tory Party donor, David Ross, the co-founder of Carphone Warehouse.
Prime Minister Boris Johnson and his girlfriend Carrie Symonds.
The UK's main opposition Labour Party has urged Prime Minister Boris Johnson to clarify who paid for his Caribbean holiday over the New Year, after it was revealed that a businessman covered the expenses, a media report said on Thursday.
In a fresh letter to the relevant commissioner, Labour's Jon Trickett has noted that "the Code of Conduct requires Members to provide the name of the person or organisation that actually funded a donation".
The confusion has led to calls for the Prime Minister to come clean.
Mr Johnson's entry on the register said: "Accommodation for a private holiday for my partner and me, value £15,000". The evidence now suggests it was not David Ross.
A spokesman for the Grimsby-born businessman told the newspaper: "Boris Johnson did not stay in David Ross's house".
"For this reason, I request that you to investigate whether the Prime Minister has followed all transparency requirements when registering the donation".
"He has turned down the job of Chancellor of the Exchequer", a source close to Mr Javid said.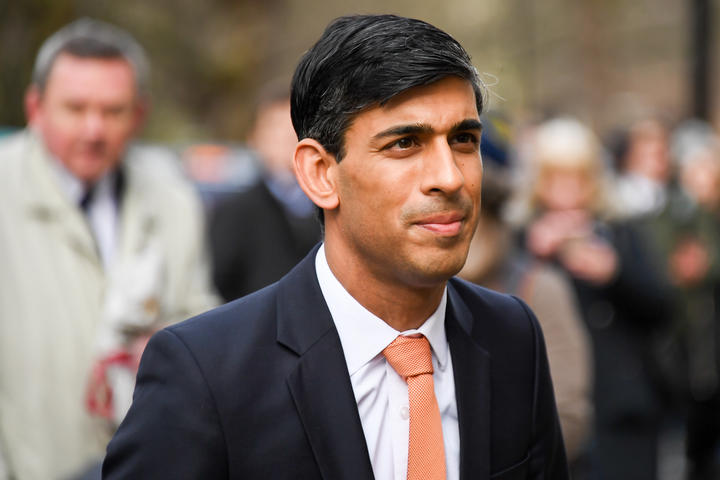 Rishi Sunak arrives at the Treasury following the reshuffle
He said Mr Ross had "not put his hand in his pocket whatsoever and can obviously prove that - [he] most definitely did not pay anything and it was not his house".
Mr Johnson's entry in the Commons' Register of Members' Interests recorded that the trip was a "benefit in kind" from David Ross, the co-founder of Carphone Warehouse.
Shadow Minister for the Cabinet Office Jon Trickett said: "Boris Johnson must come clean about who has paid for his luxury trip".
Mr Ross reportedly had other guests staying at his own house on the same island at the same time.
If the entry is incorrect, did the Prime Minister knowingly make a false entry into the Register?
The holiday came after Mr Johnson's sweeping victory in national elections in December 2019 but he faced criticisms for failing to cut the trip short following the U.S. military strike that saw tensions spike between the West and Iran.
A Number 10 spokeswoman said: "All transparency requirements have been followed, as set out in the register of members' financial interests".
Mr Johnson faced criticism at the time of his break for failing to cut his festive break short after the killing of Iranian general Qassem Soleimani by a USA air strike on 3 January.
Shadow foreign secretary Emily Thornberry accused Mr Johnson of "sunning himself" while leaving cabinet secretary Mark Sedwill to chair three emergency Cobra meetings about the assassination.