Interserve to go in administration after rescue deal blocked
Scott Gibson | March 16, 2019, 1:28
Interserve to go in administration after rescue deal blocked
Investors in Interserve - which holds crucial Government contracts for a range of services in prisons, schools and hospitals - voted against its proposal at a meeting.
While shareholders will be wiped out, with ownership falling to the lenders, the nature of a pre-pack administration means the company, which employs 45,000 people in the United Kingdom, can continue trading.
The troubled outsourcer, which employs 45,000 people in the United Kingdom to clean schools and hospitals, run probation services and build roads and bridges, had been battling to avoid a collapse like Carillion after it hit trouble about three years ago.
The company said this should ensure no disruption to the key public services that Interserve manages for the government.
However, Interserve and its advisers raced through a quick sale to its lenders via the High Court, which allowed its operating subsidiaries to continue trading with customers and suppliers.
In a statement to the City it said: "In the absence of any viable alternative, it expects to implement an alternative deleveraging transaction, which is likely to involve the company making an application for administration and, if the order is granted, the immediate sale of the company's business and assets (i.e. the entire group) to a newly-incorporated company, to be owned by the existing lenders".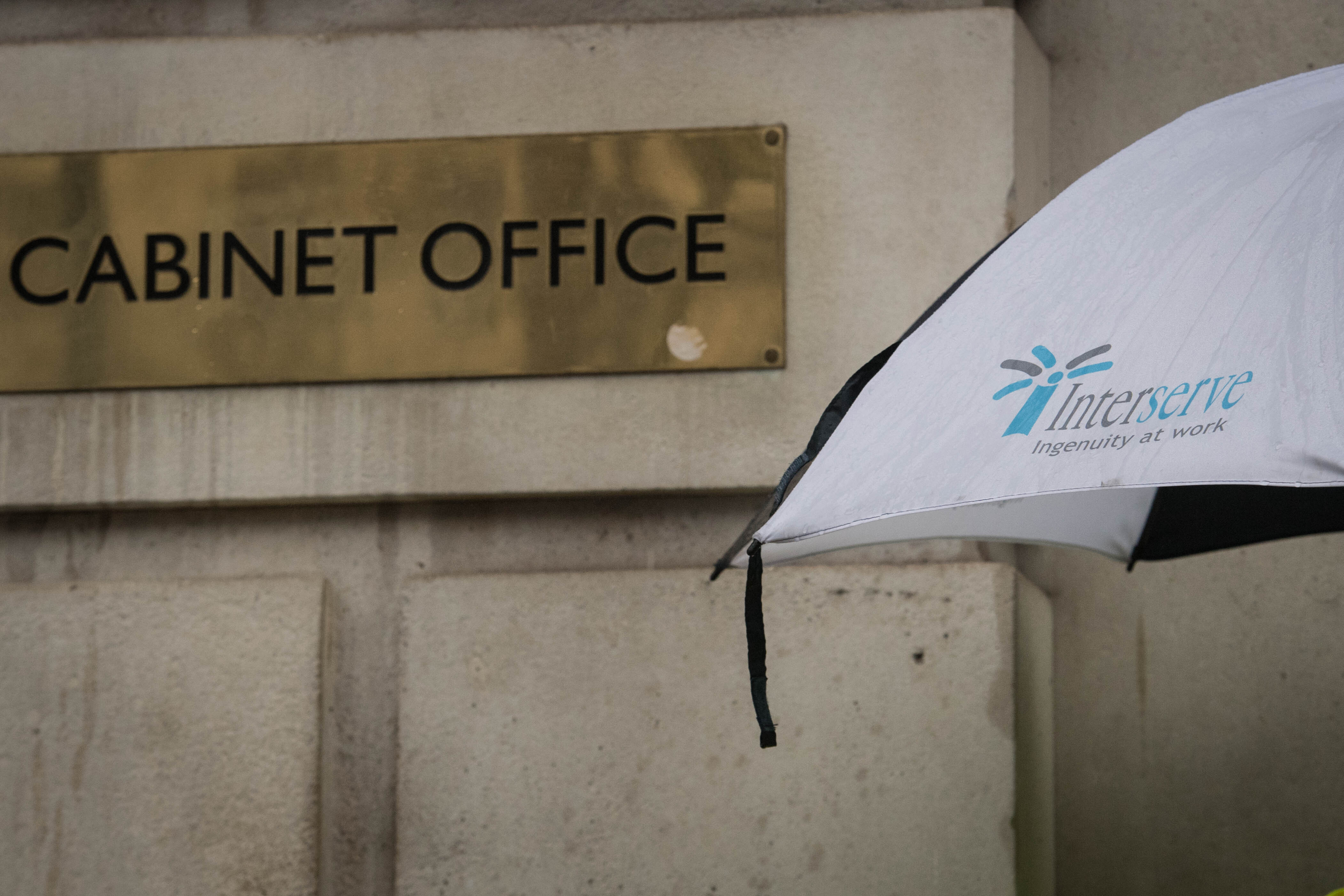 The sale has been welcomed by the Cabinet Office
The rejected rescue plan would have handed Interserve's lenders, which include banks and hedge funds, 95 percent ownership of the company in exchange for cancelling 485 million pounds ($641.95 million) of its debts, with existing investors' holdings diluted to 5 percent.
The construction, cleaning and catering contractor's ill-fated move into creating energy from waste resulted in hefty losses and contributed to a net debt of £630mln.
"Shambolic mismanagement is putting jobs on the line and services in jeopardy".
Meanwhile, Unite has demanded an immediate meeting with the firm's administrators.
Interserve is one of the government's largest contractors. It is unclear how civil servants at the Cabinet Office, which was in regular contact with the firm as it drew up the original rescue deal over Christmas, would feel about a United States hedge fund overseeing British public services.