Hands on with the Lenovo Smart Display
Robin Barnett | January 13, 2018, 8:28
Hands on with the Lenovo Smart Display
It has launched on headphones, speakers, and many Android TVs at the trade show and now Google is announcing a new form factor: smart displays.
Powered by Qualcomm's Home Hub Platform based on the Snapdragon 624 processor, the Smart Display also has up to 2GB of RAM and up to 4GB of eMMC storage, and either an 8-inch 1280 x 800 IPS display or a 10-inch 1920 x 1200 IPS display.
Qualcomm says the platform includes system-on-modules (SoMs), development boards and reference designs, all of which are expected to be generally available within the first quarter of 2018.
Harman and Lenovo are now working with Qualcomm on home products, such as the new Lenovo Smart Display, that use the Qualcomm Home Hub platforms. Here at CES 2018 this week, we'll get our hands on the Lenovo devices that are actually at the show.
When it comes to the build quality of the Lenovo Smart Display, it's pretty impressive.
Found at assistant.google.com/explore, the website apparently highlights over one million actions you can undertake with the Google Assistant.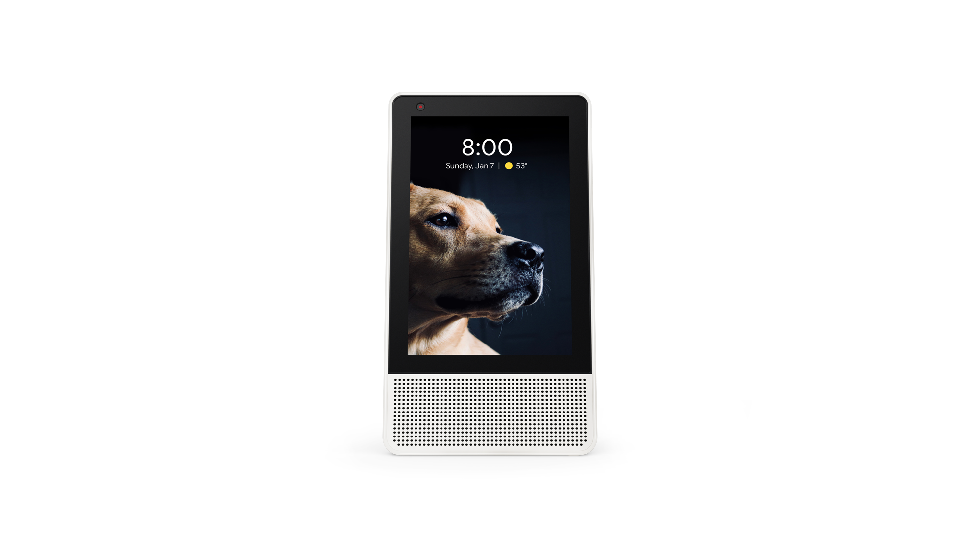 You can position the Lenovo Smart Display horizontally or vertically depending on your
In a sign of the stakes involved, Google a year ago cut off the Echo Show's access to YouTube and took the rare step of explicitly saying it was acting in retaliation for Amazon refusing to sell Google products. The 8-inch model costs $199 and the 10-inch model costs $249. In addition to that, it packs all the usual voice assistant features such as pulling up weather details, pictures and videos from Google Photos, controlling your smart home, guiding you through food recipes, directions, et cetera. The first such smart display from Lenovo is also there to be sampled at the CES and does hold an appeal of its own, it must be said.
For the longest time, we've been waiting for Google to bring its Assistant to devices with a screen.
So, what are these smart displays?
A physical button on the chassis allows you to mute the device when you aren't planning to use it. Whereas the Echo Show has this odd retro '70s TV vibe, the Smart Display is stark white with either a bamboo or soft-touch matte plastic back.
Available in both 8-inch and 10-inch models, the Lenovo Smart Display rotates from portrait to landscape mode and is available on Android and iOS phones. The JBL Link View and LG ThinQ View WK9 have already been announced.
If you have ever wanted something like the Amazon Echo Show in your home but would rather have it powered by the Google Assistant, you won't have to wait much longer!